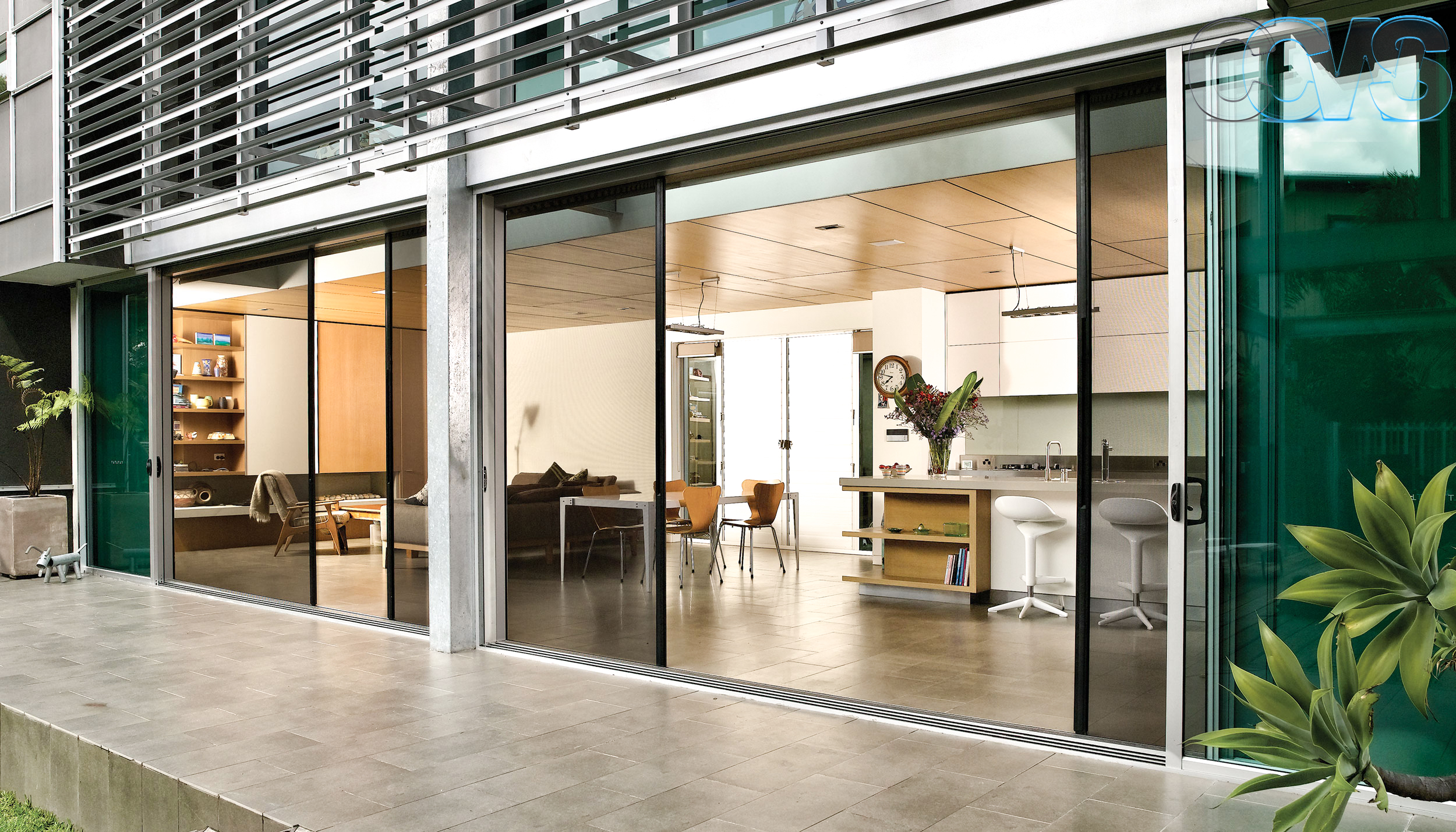 Centor Screens are leading the way in retractable screens on the Gold Coast, enabling homeowners with bi-fold doors to enjoy the luxury of inside-outside living with minimal compromises. The S4 Rollaway Screen can prevent insects, glare and in some cases improve your privacy. Centor's unique load balancing technology allows screens and blinds to glide smoothly across the whole opening to effortlessly stop at any desired position using just a fingertip. When not in use, the screen or blind retracts discreetly into the frame removing visual distractions whilst protecting it from damage, dust, or dirt.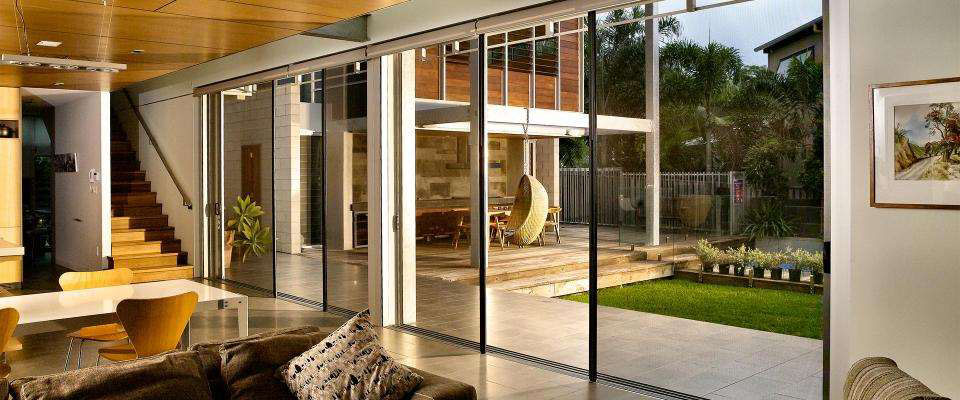 Centor S4 Rollaway Screens
Centor's award-winning door and window screens retract into the system's frame when not in use. Moving in a horizontal, retractable action, the screens or blinds can be drawn across the opening from any height on the stile. 
Centor S4 Rollaway Screens:
Pair with new or existing doors or windows.

Screen and blind fabrics are held securely in place by top and bottom tabs, preventing screen blow-out.

The screen and blinds are fully retained within the frame on all sides to allow total control of insects, sunlight, and privacy. 

Screen mesh is available in a choice of different weave styles with no pleats or sliding panels to detract from the view.

Luxury blind fabric is available in light-filtering and blackout with a choice of stylish patterns and a range of colours to suit every home.

Screens and blinds are available in four configurations to suit any home.

The durable aluminium frame can be powder-coated in any colour for full personalisation.

Can be mounted on the inside or outside – drainage holes are added to the sill for externally mounted systems.

Sill cover is quick and easy to remove to make cleaning trouble free.

Backed by a 5-year limited warranty.
Centor Screens & Blinds for Windows
Centor S5 & S6 Screening Solution:
The Centor S5 & S6 are systems for insect screens or blinds. It can be paired with many window styles, including louvres, up to 1800mm high. The unobtrusive chain-operated system is simply rolled away when not needed, keeping views to the outside clear and allowing windows to be easily cleaned. Nest two Screens Solutions together to create a duo solution – try insect mesh in one and a blackout shade in the other.
Centor S5 & S6 Rollaway Screens:
Pair with new windows or retrofit to existing.

Slim aluminium frame allows for face mounting to window.

The ball-chain hangs from the underneath of the head cover with the narrow vertical guides set back from the face.

Order as a kit in selected heights and widths to be cut to size.

Screen rail is finished in black powder-coat.

Fiberglass screen mesh available in charcoal.

Blinds are available in Sun filter, made from fiberglass/PVC, to match Centor S1 or Block out, made from polyester.

Screens and shades are accessible for servicing or replacement.

Backed by a 5-year warranty.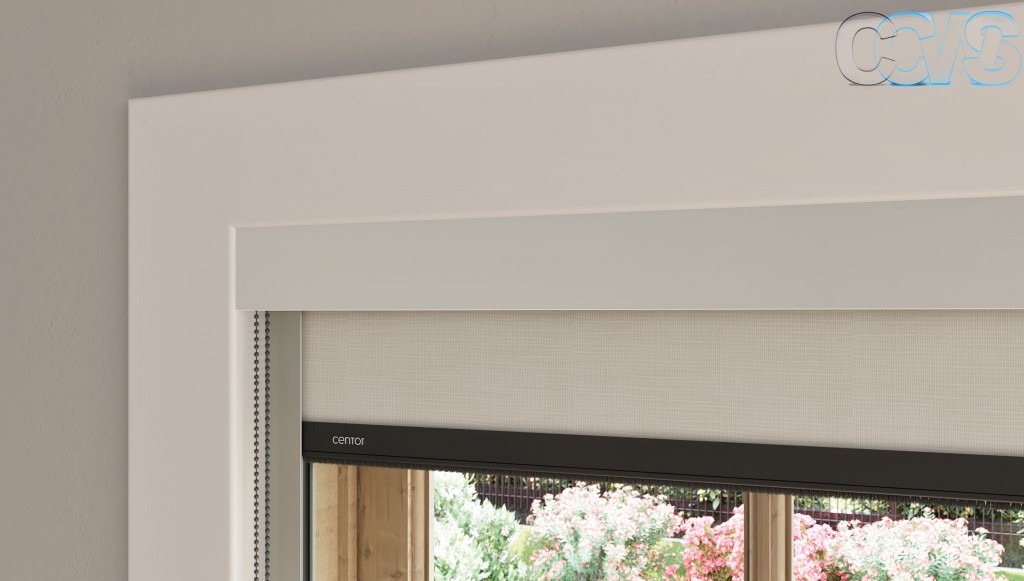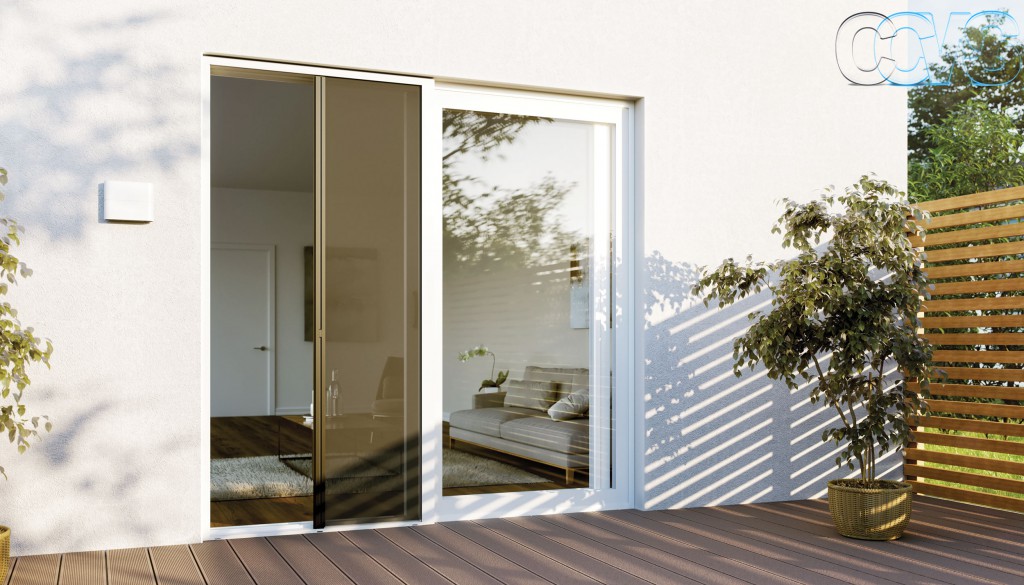 Centor Screen Solutions
Not relying on awkward hand-brake mechanisms, the stile is elegantly load-balanced. When open, it remains in any position without from snapping shut, allowing for easy transitions from inside to out. While, our vertical, chain operated systems for windows – including casement, louvres and awning – are easily controlled with one hand.  
The durable insect mesh has no pleats or lines to detract from the view. Installing a fly-screen means that doors can be open more often, increasing ventilation and reducing air conditioner use, while the blind allows for discreet control of glare and privacy.  To see what is possible see the below table to start exploring the possibilities.