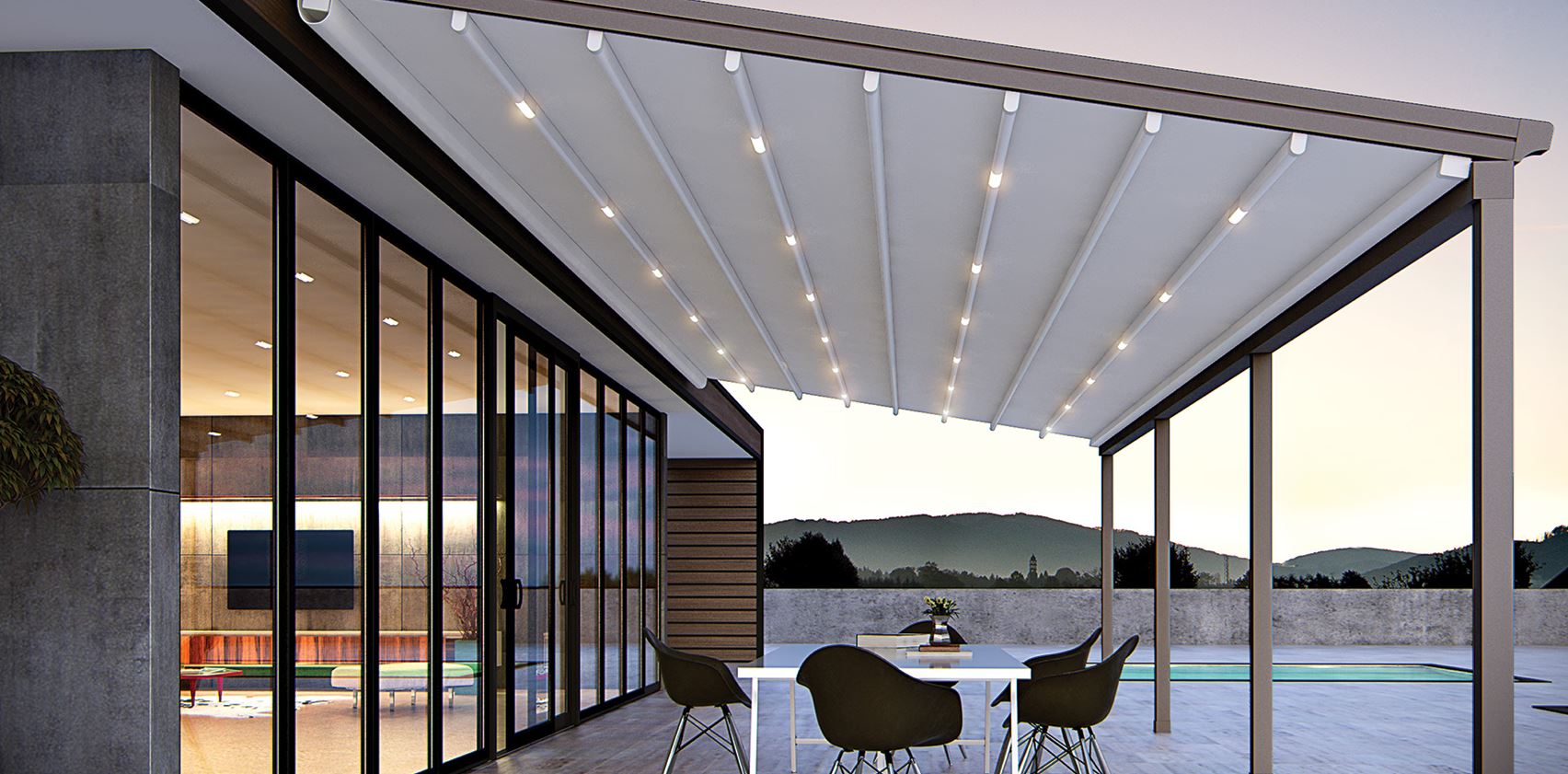 The perfect addition to your out door entertaining area, custom made, expertly installed, Protect your home from the harsh Australian weather with outdoor awnings. Keep your home cool in summer, sheltered from excess light, wind and rain. We have a large range of awnings including fixed and adjustable awnings allowing you to control the light and air that enters your home.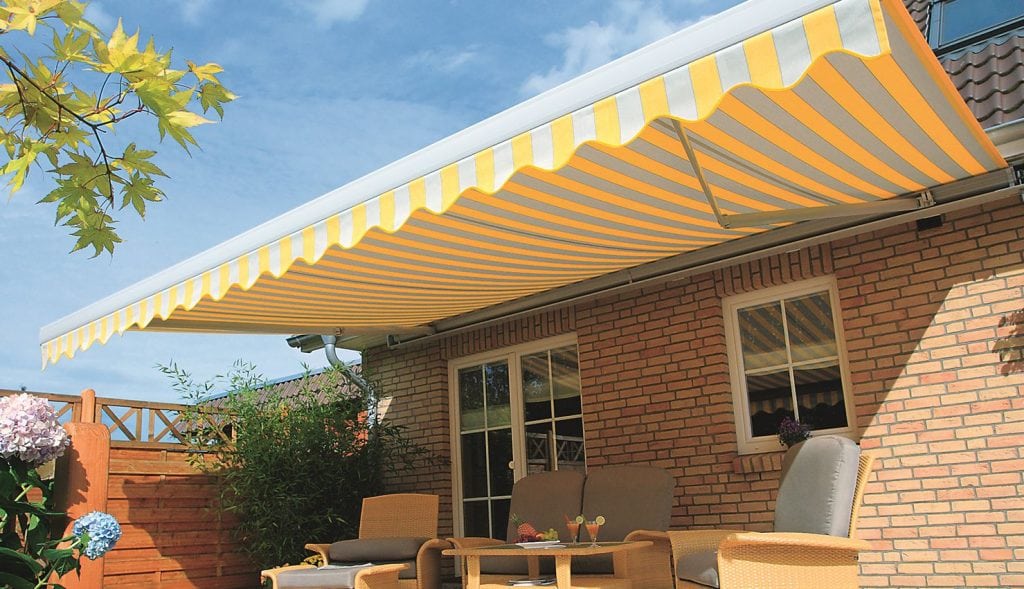 GOLD COAST OUTDOOR AWNINGS
We offer a large selection of outdoor awning solutions.  We understand that every home is different and requires a different approach, to make sure you are getting the right awning application.
We use fabric, aluminium and carbolite materials as different solutions for your property.
Folding Arm Awnings are a popular selection to extend your outdoor patio or alfresco area so you can enjoy the extra living space and entertain your family & friends.
This awning can be installed on a wall, under eaves or using a special fascia mounting bracket.  No support posts are required for this style of awning.
ALUMINIUM AWNINGS
Aluminium is a versatile and durable product, making it ideal for the manufacture of outdoor awnings.  Low maintenance and long-lasting in all kinds of weather.
KINGSTON AWNING
The Kingston is completely waterproof, making them a great alternative for a patio or entrances, they can also be made with arm supports or posts for larger projections.
ADJUSTABLE LOUVRE TRINIDAD
The most effective way of preventing heat gain through windows is to stop the heat before it reaches the window.  The most effective awning material for this is aluminium.
With adjustable Trinidad the internal control lets you control your airflow throughout the day as well as privacy.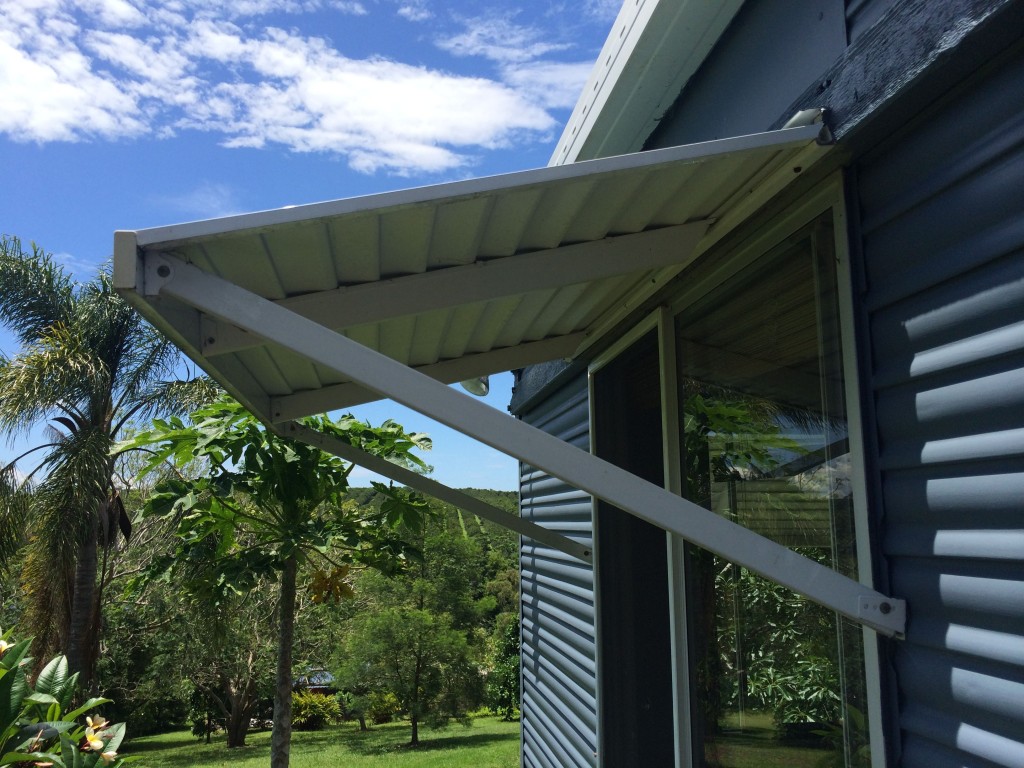 OUR RANGE
Trinadad aluminium awnings
Plus more, if you don't see what you are looking for here, give us a call and we can discuss your specific requirements.